Utah County Stats and Information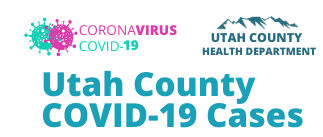 Dashboard data is updated by 5 pm, Monday through Friday.
Utah County Help Line: 801-851-HELP (4357)
Utah Coronavirus information line at 1-800-456-7707.
Coronavirus.utah.gov Home page Chat feature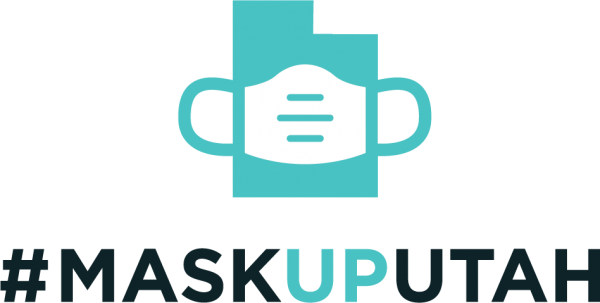 Wear a mask when you're in public places. Doing so will help protect you and others as we work to keep Utah healthy and safe.
Testing
Utah County Health Department does not provide testing for Coronavirus/COVID-19.
Current (Low Level Restriction) Phased Guidelines for the General Public and Businesses
Public Health Orders/Directives/Guidance
School Resources
COVID-19 School Manual (English)
Coronarvirus Educational News and Resources
Resources
COVID-19 Business Manual (English)
COVID-19 Business Manual (Spanish)
What to do if you tested positive for Covid 19
What to do if you have been in contact with someone who tested positive for Covid-19
Utah Strong– Free help for Covid-19 related Stress
Frequently Asked Questions (FAQs)
UCHD Modified Services due to COVID-19
Administration: if possible, please conduct business via phone or
e-mail. You can also contact us here
Nursing:

Wellness Clinic: Most clinic visit types are being modified to accommodate social distancing. For questions, please contact the clinic at 801-851-7031. Immigration physicals are conducted one day a week, call 851-7038 to schedule an appointment.
Sexually Transmitted Infection (STI) walk-in clinic: Only clients who are symptomatic for STIs or who have been contacted to come in are currently being seen.
Immunizations: operating hours as normal. (Please call ahead if you are experiencing any COVID-19 related symptoms).
Welcome Baby and Baby Your Baby: Visits are being made over the phone. Clients can call 801-851-7527 to make an appointment.

Vital Records: if possible, please order certificates through the mail or online at https://secure.utah.gov/vitalrecords/
Women, Infants, & Children (WIC): conducting most appointments by phone. Limited in-person appointments available as needed. Please contact us at 801-851-7300 or via text at 385-312-0625
Environmental Health: if possible, please conduct business via phone or e-mail
Health Promotion: all in-person classes have been postponed for the time being. Virtual car seat classes are available here. Contact us at 801-851-7095 for further information.
Mosquito Abatement: Spraying typically occurs Monday, Tuesday, Wednesday and Thursday evenings after sundown depending on weather condition and surveillance data. We do not spray on weekend's or holidays.