Utah County Stats and Information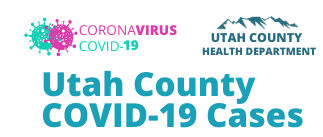 Utah County Help Line: 801-851-HELP (4357)
Utah Coronavirus information line at 1-800-456-7707.
Coronavirus.utah.gov Home page Chat feature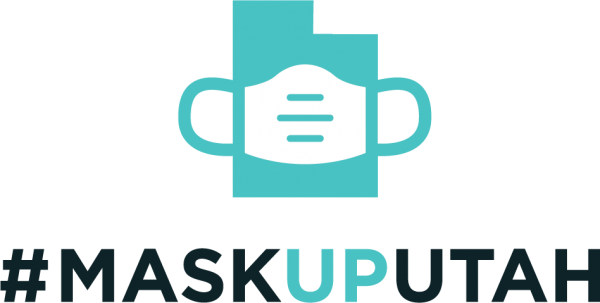 Wear a mask when you're in public places. Doing so will help protect you and others as we work to keep Utah healthy and safe.
A Mask for Every Utahn- Order Form
Testing
Utah County Health Department does not provide testing for Coronavirus/COVID-19.
Current (YELLOW) Phased Guidelines for the General Public and Businesses
Public Health Orders/Directives/Guidance
Food Establishment Guidance
Child Care Provider Guidance
Resources
COVID-19 Business Manual (English)
COVID-19 Business Manual (Spanish)
COVID-19 Frequently Asked Questions
UCHD Modified Services due to COVID-19
Administration: if possible, please conduct business via phone or
e-mail. You can also contact us here
Nursing:

Wellness Clinic: Most clinic visit types are being modified. Scheduled annual screenings and physical examinations have been given the option to reschedule, and those not scheduled are encouraged to schedule at a later date. Immigration physicals are not currently being done. For questions, please contact the clinic at 801-851-7031.
Sexually Transmitted Infection (STI) walk-in clinic: Only clients who are symptomatic for STIs or who have been contacted to come in are currently being seen.
Immunizations: operating hours as normal. (Please call ahead if you are experiencing any COVID-19 related symptoms).
Welcome Baby and Baby Your Baby: Visits are being made over the phone. Clients can call 801-851-7527 to make an appointment.

Vital Records: if possible, please order certificates through the mail or online at https://secure.utah.gov/vitalrecords/
Women, Infants, & Children (WIC): conducting most appointments by phone. Limited in-person appointments available as needed. Please contact us at 801-851-7300 or via text at 385-312-0625
Environmental Health: if possible, please conduct business via phone or e-mail
Health Promotion: all in-person classes have been postponed for the time being. Virtual car seat classes are available here. Contact us at 801-851-7095 for further information.
Mosquito Abatement: Spraying typically occurs Monday, Tuesday, Wednesday and Thursday evenings after sundown depending on weather condition and surveillance data. We do not spray on weekend's or holidays.