Contact Us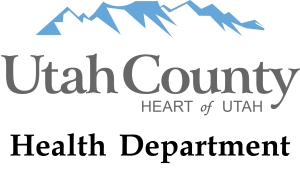 PLEASE READ BEFORE SUBMITTING A HEALTH ORDER VIOLATION REPORT:
Please do not report businesses outside Utah County; we do not have jurisdiction in areas such as Salt Lake, Ogden, St. George, Vernal, etc.
Please note that hosted events with an organizer or venue providing oversight may proceed as long as the overseer follows the requirements in the state's order, including:
social distancing between household groups
face coverings worn by all attendees and staff
completion of the state's event management template
Only to be used in regard to employees of a business not wearing face coverings

If you would like to report a COVID Health Order violation.
If you have a question or would like to leave us a comment
If you'd like to report a problem or concern
If your request is urgent, please call 801-851-7000 and you will be directed to the service/health program you are in need of.
Contact Information
Utah County Health Department
151 S. University Avenue
Provo, UT 84601
Phone: 801-851-7000