Contact Us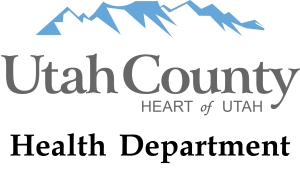 Please note, do not report businesses outside Utah County; we do not have jurisdiction in areas such as Salt Lake, Ogden, St. George, Vernal, etc.
If your request is urgent, please call
801-851-3000
and you will be directed to the services you need.
In case of emergencies, please call 911.
Request a media interview by calling or texting:
(833)-UCHDPIO
(833)-824-3746
Contact Information
Address
Utah County Health Department
151 S. University Avenue
Provo, UT 84601
Other Helpful Phone Numbers
Division/Service
Phone Number
Vital Records
Provo Office
American Fork Office
Payson Office

801-851-7005
801-851-7333
801-851-7353
Family & Personal Health
Provo Clinics
American Fork Clinics
Payson Clinics

801-851-7025
801-851-7331
801-851-7351
Environmental Health
801-851-7525
Health Promotion
801-851-7095
Senior Volunteers
Classroom Grandparents
Senior Companions

801-851-7784
801-851-7767
Mosquito Abatement
801-851-7637
WIC
Provo
American Fork
Payson
Saratoga Springs
Breastfeeding Warmline
Breastfeeding Text Line

(801) 851-7300
(801) 851-7326
(801) 851-7365
(801) 851-7342
(801) 851-7312
(385) 312-0127