Volunteer Opportunities
Medical and Non-Medical Volunteers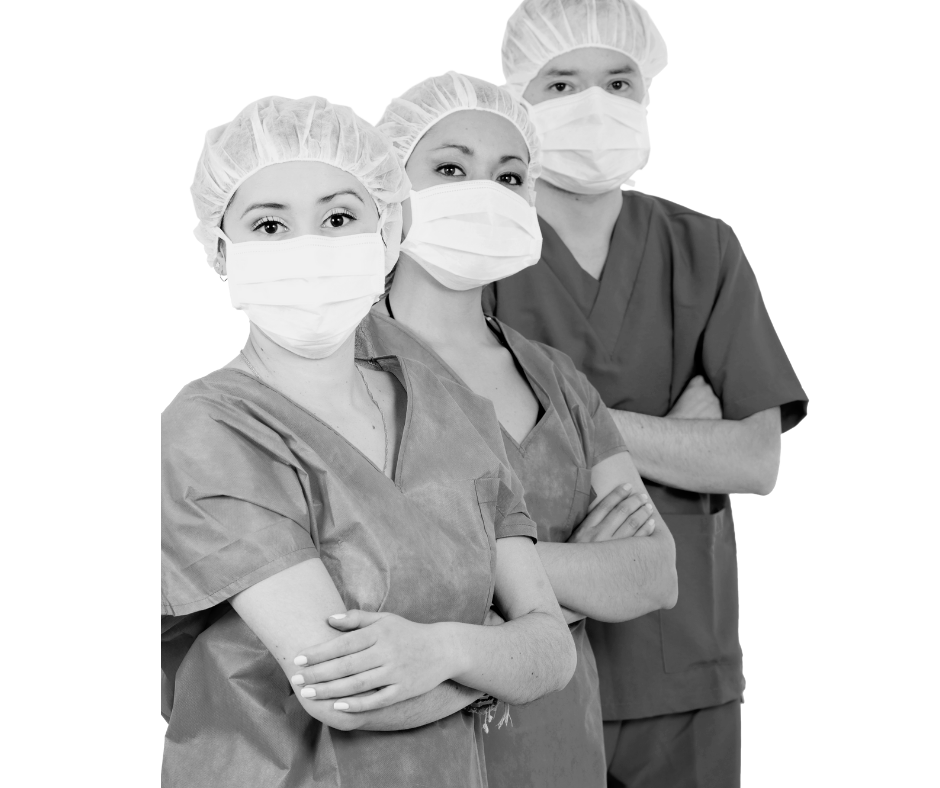 Possible Medical Volunteer Roles
Review forms for clients that need additional medical review
Assist with vaccine preparation
Administer vaccine
Monitor clients for adverse reactions
Possible Non-Medical Volunteer Roles
Greeter
Assist with volunteer check-in/check-out
Review forms
Screen forms
Traffic control
Security
Direct clients
General; clinic logistics setup & teardown
Please follow the instructions under the "Medical Reserve Corps" heading to volunteer in our COVID-19 vaccination clinics.
Medical Reserve Corps (MRC)
Volunteers with health care backgrounds are essential to emergency response. A system has been created where volunteers can be certified and practiced so that during an emergency with these credentials can step in and be used wherever needed, on the front line or in hospitals.
During our COVID-19 vaccine clinics, we need volunteers with medical backgrounds as well as those without.
Have the skills? Join the Medical Reserve Corps
Public Information & Communication Practicum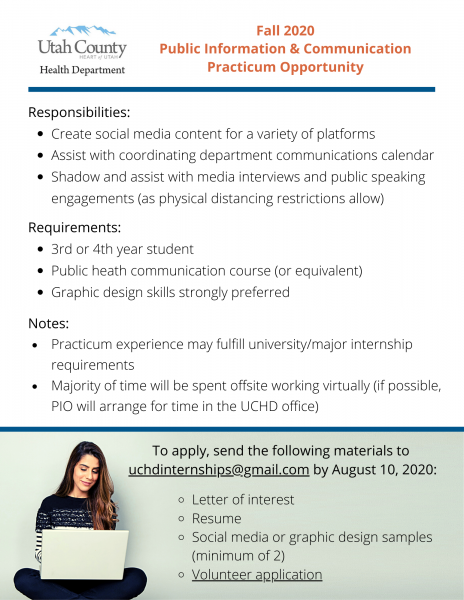 Health Promotion Internships Available
Complete the volunteer application.
Print or save your form and submit application by email to the designated person in your area of interest.
Explore opportunities to volunteer or intern with the Utah County Health Department.
Senior Volunteers
Outrage Youth Group
Communities that Care (CTC)
Utah Valley Drug Prevention Coalition (DPC)
Family and Personal Health Divison (FPH)
Currently, we accept applications from nursing students enrolled in nursing programs most frequently. Generally, this is associated with their clinical hours.
If you are interested in applying to volunteer in the FPH Division, and you are not affiliated with an accreditied nursing program, please send an email to Lori Barber, MN, RN, Division Director, at lorib@utahcounty.gov.
Describe in one-two paragraphs your area of interest in volunteering. You will hear back from her within 72 hours. Thank you for your interest.