Get Involved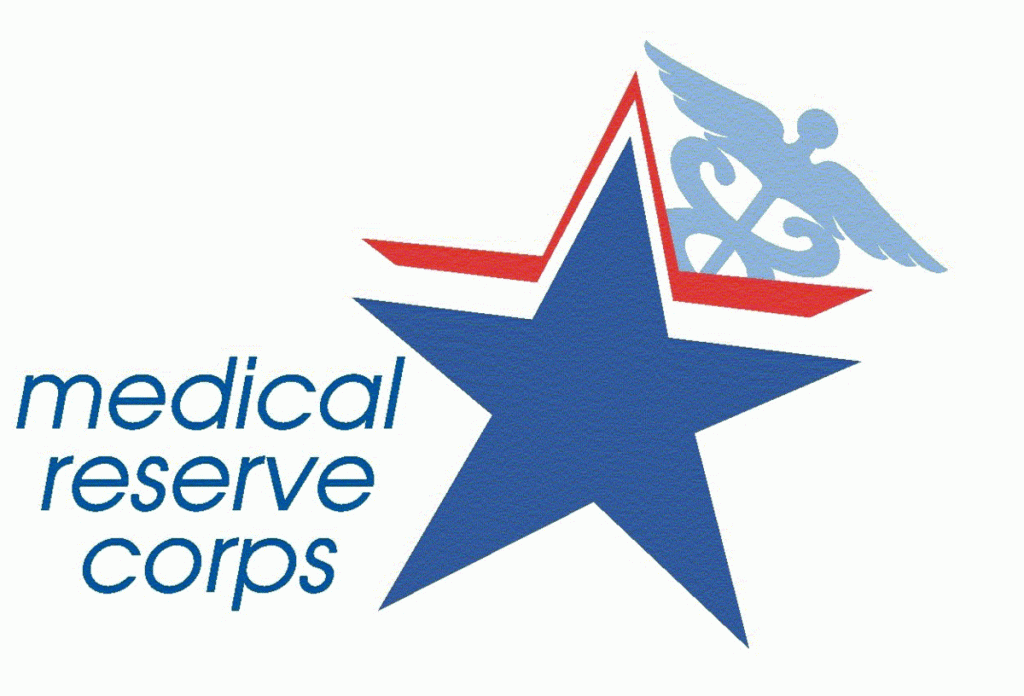 About Medical Reserve Corps
The Medical Reserve Corps (MRC) is a community-based, civilian, volunteer program. MRC units consist of medical and non-medical volunteers supporting their communities to be safer, stronger, and better prepared for emergency response, public health initiatives and community resilience. There are about 800 units nationwide.
Examples of activities that MRC volunteers can participate in and support include the following:
Community Vaccination Clinics | Mass dispensing efforts | Emergency shelter operations and medical care | Medical facility surge support | First Aid | Disaster clean-up and recovery support | Community education and outreach | Support services to evacuation centers | Trainings | Exercises
MRC Structure and Partners
The Department of Health and Human Services (DHHS) office of the Administration for Strategic Preparedness and Response (ASPR) supports the MRC network by providing communications, grants, training, strategy and policy development and more.
The National Association of County and City Health Officials (NACCHO) provides funding to MRC units.
Utah Department of Health of Health and Human Services (UDHHS) coordinates MRC program funds on the state level and other support.
The Utah County Health Department (UCHD) houses the Utah County Medical Reserve Corps (UCMRC) unit and is the local authority.
Mission and Goals
Mission statement: Engaging volunteers to strengthen Utah County's emergency response, public health initiatives, and community resilience.
Goals: Keep the unit informed | Training and education | Emergency response support | Community outreach and education | Support community events
Join/Register
To join the Utah County Medical Reserve Corps click on register below.
Contact Information
Utah County Medical Reserve Corps

Becca Lazarus | MRC Coordinator, Emergency Response Planner

Unit email : uchdmrc@utahcounty.gov | Unit cell: 801-687-9026

Address : 151 S. University Ave., Suite 2600 Provo, UT 84601