Do I Qualify?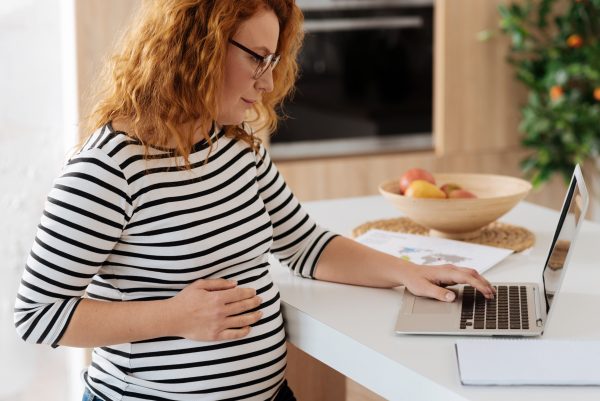 Categories
WOMEN who are pregnant or have recently been pregnant. This includes both women who are breastfeeding or pumping breastmilk for an infant, those who are not breastfeeding, and those who have experienced a recent pregnancy loss.
INFANTS
CHILDREN (until their fifth birthday.) We encourage all who qualify to continue receiving WIC to age 5.
Residency/Location
WIC is a Federal program, administered in Utah by the county in which you live. Most WIC participants for Utah County must live in Utah County, but some exceptions are made. If you live outside of Utah County and would like to attend a Utah County WIC clinic, please call (801) 851-7300 to establish an exception.
Income Guidelines
Effective July 1, 2023 to June 30, 2024
Unborn baby counts as member of household.
# in Household
Annual
Monthly
Twice Monthly
Bi-weekly
Weekly
2
$36,482
$3,041
$1,521
$1,404
$702
3
$45,991
$3,833
$1,917
$1,769
$885
4
$55,500
$4,625
$2,313
$2,135
$1,068
5
$65,009
$5,418
$2,709
$2,501
$1,251
6
$74,518
$6,210
$3,105
$2,867
$1,434
7
$84,027
$7,003
$3,502
$3,232
$1,616
8
$93,536
$7,795
$3,898
$3,598
$1,799
Each additional
family member
+$9,509
+$793
+$397
+$366
+$183
A household is a group of related or unrelated individuals who live together as one economic unit and share income and expenses. Also may be referred to as a family, or economic unit.
If you are receiving benefits from the following, you will qualify for WIC:

TANF
Food Stamps/SNAP
Medicaid

Many families qualify for WIC who do not qualify for Medicaid or Food Stamps. The WIC income guidelines are 185% of the poverty level, compared to about 133% for Medicaid. That means a household can have an income of almost double the level required to qualify for Medicaid and still qualify for WIC.
I think I qualify–What Now?
Or call or text:

Text: 385-312-0625
Call: 801-851-7300
FAQ
Do I need proof that I'm pregnant?

Proof of pregnancy is not required for your WIC appointment.

What about student loans?

Student loans are not considered income for the WIC program. If student loans are your only source of income, and you are not receiving Medicaid or SNAP benefits, please contact the WIC clinic to see what you need to bring for proof of income.

Can I count children that I pay child support for as part of my household, even though they don't live with me?

Children who are not living with the household do not count as part of the household.

Do you accept Social Security cards as ID?

Social Security Cards are not accepted for ID at the WIC office. Acceptable forms of ID include birth certificate, Medicaid card, passport or current work or school ID. For infants under the age of one year, hospital documentation or hospital bracelet can also be used for ID.

What if I move?

Since WIC is a federal program, your WIC benefits can be transferred throughout the state of Utah and also to different states. Please contact your current WIC clinic prior to your move to obtain transfer papers.