Get Forms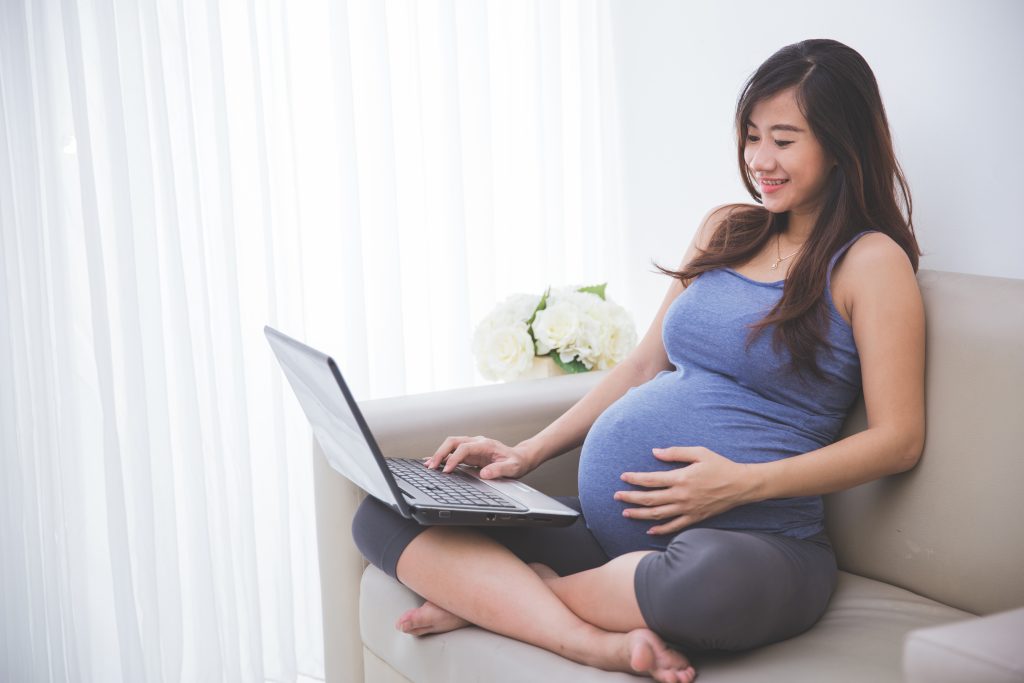 The Formula and Food Authorization Forms (FAFAF) are for requesting foods or formula not normally provided by WIC. These are completed by your doctor or medical provider. They can be faxed to your local WIC clinic or brought to your WIC appointment. The fax number for your WIC clinic can be found on the back of your WIC packet. When this form has been completed, make an appointment to talk about adding these foods or formula to your eWIC card with the WIC nutritionist.
Infant Food and Formula Authorization (Click here for form)

WIC Contract formulas are Similac Advance, Similac Isomil Soy, Similac Sensitive, Similac for Spit-Up, and Similac Total Comfort. These formulas can be given without a doctor's approval. Most other infant formulas can be supplied by WIC with a Food and Formula Authorization Form. (Exceptions are the following Similac products which are unavailable for WIC use at this time: Pro-Advance, Pro-Sensitive, Pro-Total Comfort, 360 Total Care, 360 Total Care Sensitive, and Pure Bliss. ) Please note that not all can sizes will be available.
Children Food and Formula Authorization (Click here for form)

WIC is able to supply other nutritional supplements to children over age 1 and women. These may include toddler formulas, Carnation Breakfast Essentials, and Pediasure, as well as Ensure and whole milk. Whole milk can only be given to women and children over age 2 when prescribed with another nutritional supplement. A medical provider must complete the Food and Formula Authorization form prior to receiving these foods.
Health Data Forms (Click here for form)

If your doctor has told you that you cannot bring your infant or child into the WIC clinic for their application appointment, your doctor will need to complete this form and fax it to the WIC clinic or you can bring it with you for the appointment. Contact us for details about what needs to be filled out by telephone 801-851-7300 or text 385-851-0625.
Provo WIC Fax Number 801-851-7303
American Fork WIC Fax Number 801-851-7329
Saratoga Springs WIC Fax Number 801-851-7346
Payson WIC Fax Number 801-851-7369
English Rights and Responsibilities
Spanish Rights and Responsibilities
Your Rights and Responsibilities

This form is available in multiple languages. Please contact your WIC clinic to see if it is available in your language.
FAQ
What amount of formula or food should my doctor write in?

The maximum amount of formula that WIC can provide is 32 ounces per day. If your doctor marks 32 ounces on the WIC form, you can adjust the amount up to this quantity by talking to your WIC nutritionist. If your doctor marks less than this amount, you will not be able to receive more than your doctor has marked.

Can I get more formula if my doctor marks "no baby foods"?

Infants who are able to take food by mouth will not receive more formula than the 32 ounces per day maximum provided by WIC. Infants whose sole source of nutrition is formula because of tube feeding or similar medical issues may receive more formula if the doctor marks no baby foods and no infant cereal on the FAFAF. This is a rare circumstance.

What about foods that are not found in the store?

Some formula and medical foods for infants and toddlers must be ordered through a special pharmacy and picked up monthly at the WIC clinic. All other WIC foods are supplied by means of monthly benefits loaded on your eWIC card which can be used at many major supermarkets around the state.

Can I get whole milk with a FAFAF?

Children up to the age of 2 automatically receive whole milk from WIC unless a specific request is made by the child's guardian. Following the age of 2, and for women, whole milk can only be prescribed along with a medical supplemental food such as Pediasure, Ensure, or Carnation Breakfast Essentials. If your doctor recommends one of these supplements for yourself or your child, please feel free to contact a WIC nutritionist so that the FAFAF can be completed correctly.

Can I get coconut milk, oat milk, rice milk, or almond milk with a FAFAF?

No. At this time, the USDA has not approved coconut, oat, almond or rice milk for WIC benefits.

Do I need a FAFAF for soy milk or lactose-free milk?

No. These can be supplied at the request of the participant or guardian.

Do I need a FAFAF for goat milk?

Sometimes. Most stores do not have low-fat goat milk available. If your child is over 2 and requires goat milk, we will need a FAFAF for whole-fat goat milk. This has to meet the same qualifications for issuing whole milk as listed above, and must be prescribed along with a medical supplemental food.
Common Mistakes
Missing diagnosis. The WIC Formula and Food Authorization Form must have a diagnosis checked by the prescribing authority. This describes the reason the change in food or formula is needed.
Marking an incorrect amount of formula. If the maximum amount approved (32 ounces) is marked, then the participant will not need to request another form to be filled out by the medical provider if the need for formula increases. A lower amount can still be given as determined by the participant's needs and the WIC nutritionist.
Missing signature. Just as with any other prescription, the FAFAF is not valid without medical provider's signature.