Physical Activity
Regular physical activity helps improve your overall health and fitness, and reduces your risk for many chronic diseases.
Recommendations
At least 150 minutes per week of moderate-intensity physical activity
Do muscle-strengthening activities at least twice per week
Free Local Outdoor Places for Physical Activity
It's important to continue getting regular physical activity during the COVID19 pandemic. Physical activity can help give our days a routine and be a way to stay in contact with family and friends. Research shows that physical activity is also good for our mental health. It improves our overall feelings, reduces the risk of depression, and delays the onset of dementia.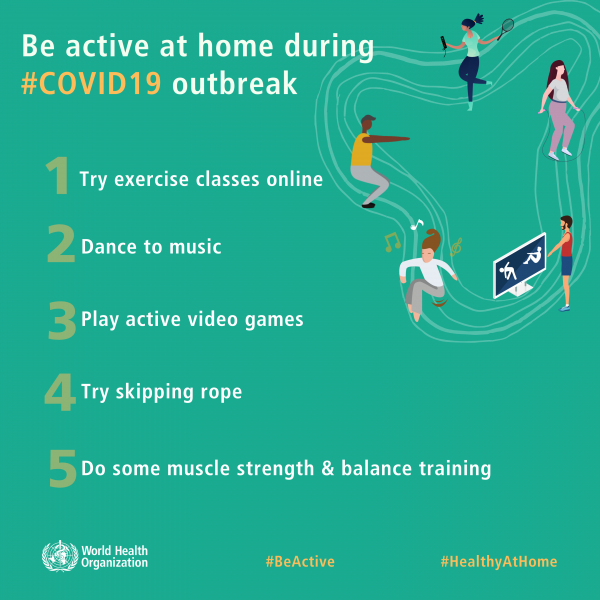 Want to be active while social distancing? Use Move Your Way Interactive Tool to find activities you can do at home.
For more information visit, Health.gov Move Your Way Campaign