Physical Exams & Blood/Laboratory Tests
Wellness Clinic
151 S. University Avenue, suite 1709, Provo, UT 84601
Clinic Hours
Monday thru Friday 8 AM to 4:00 PM
To make an appointment call the clinic at 801-851-2963
Wellness Physical Exams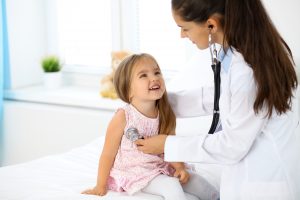 The Utah County Health Department provides physical exams for:
Well Child Checks
HeadStart
Kindergarten
Sports Physicals
Scout Physicals
Missionary Physicals
School Physicals
To schedule an appointment, please call the clinic at 801-851-7031
Immigration Exams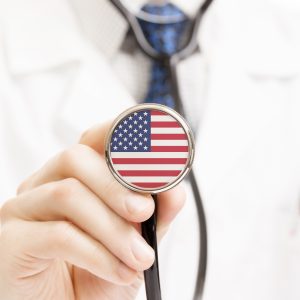 Please call Monday – Friday between 8:30 a.m. – 5:00 p.m. for appointments or questions: 801-851-7038
The immigration physical process requires two (2) appointments and takes approximately one (1) to two (2) weeks for completion.
Bring with you to your appointment:
Current ID (government issued photo ID like a passport, driver's license, employment authorization card, consular ID card, etc)
Immunization/vaccine record

for those age of 18 and over:

MMR (only if born in 1957 and after)
Varicella
Tdap
Flu

for those age 65 and over additional:

Insurance card ( for needed vaccinations only, immigration exam does not accept health insurance)
Method of Payment (cash or credit card, HSA card, we do not accept American Express)
Translator, if the applicant does not speak or read English.
Come well hydrated and do not urinate for an hour before your first appointment.
Physical examinations for United States Citizenship and Immigration Services (USCIS) form I-693 are provided by David C. Flinders, M.D.
Dr. Flinders is on the list of Civil Surgeons approved by the U.S. Immigration and Naturalization Services.
The I-693 form will be completed and placed in a sealed envelope for delivery to the USCIS office.
For information on prices and required paperwork, or to schedule an appointment, please call our clinic at 801-851-7038
Lab/Blood Tests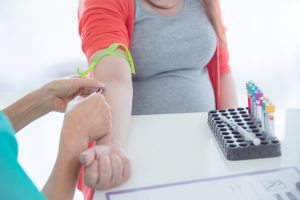 The Wellness Clinic at the Utah County Health Department offers several laboratory tests for a discounted cash price.
For a list of all tests offered, click here or call 801-851-2963 for more information.
These services are offered as a Walk-in service Monday thru Friday, from 8:00 AM – 12:00 PM and from 1:00 PM – 4:00 PM. To make sure your walk-in service can accommodate you, you can call 801-851-2963 to check on our clinic schedule on any day.
Free Blood Pressure checks are available anytime during business hours of Monday thru Friday, 8 am – 4:00 pm.